---
For several years this was the website for the Syncopated City Dance Company, a NYC-based company that uses vernacular Jazz, Charleston and Lindy Hop Swing dance forms from the 1920's, 30's and 40's to create and showcase works for the stage and film.
The new owners of the domain are fans of the Syncopated City Dance Company and decided to keep some of the archived content so if folks inadvertently ended up here while searching for information, they could be directed to the company's Facebook page.
Content is from the site's 2015 archived pages as well as from other outside sources.
For more current information about the Syncopated City Dance Company go to their Facebook page at: www.facebook.com/syncopatedcity/


Syncopated City Dance Company Demo Reel 2014
CIRCA 2015
Syncopated City Dance School is comprised of world-renowned champion Lindy Hop instructors. This school was created to offer the highest quality of education, for both new and experienced students.
What We Offer
Our swing dance classes are customized to your level, your interests and your priorities. Because of our in-depth relationships with our student base, we can make informed decisions about what classes to offer.
Why We're Unique
Each teacher shares a great depth of knowledge and perspective on Lindy Hop as an art form. Our class curriculum is based on a bedrock of technical knowledge and historical research.
Our Locations
The majority of our classes will be held at Shetler Studios.
On occasion, we will hold classes at Ripley Greer, located one block away.
Keep up to date with your class schedule to see where your classes take place.
Shetler Studios
244 West 54th Street #12, New York, NY 10019
See the Shetler Studio Website
Ripley Greer Studios
939 Eighth Avenue, Suite 307, New York, NY 10019
See the Ripley Greer Website
News & Updates
Read All News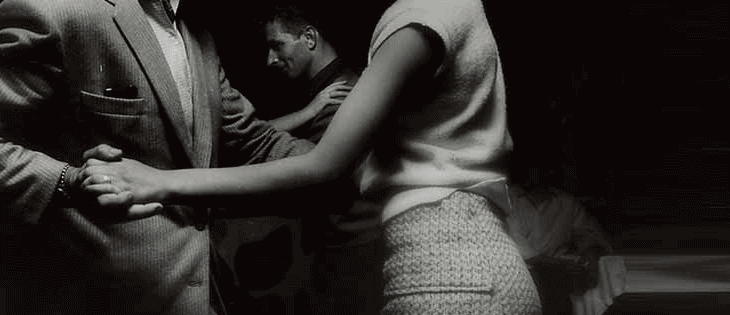 03 Feb 2015
After Hours Social Dance
Tonight: FREE Social Dance at Syncopated City Dance School To accompany our big-opening day, we are keeping our doors open for an extra hour for social dancing!... Read More
03 Feb 2015
Its Launch Day
Announcement Syncopated City Dance School Opens its Doors to New York Its been an exciting few weeks of phone calls, emails, telegrams, websites, registration set-up,... Read More
Special Sessions for Sugar Shaker Academy
Sugar Shaker Academy presents Special Topic Workshops for the Month of November
As the year comes to a close, Sugar Shaker Academy will be ending 2015 with three speciality workshops aimed at helping female jazz dancers strengthen their talents and improve their technique.
All sessions will be $20 for the 90-minute workshop. All payment will be taken at the door.
Monday, November 2
Performance Technique: Thrive Under Pressure!
7:30pm – 9:00pm
Ever feel a shiver when you're on stage? Unsure of yourself when you're in the wings. It's time to put those worries to rest! This workshop will focus on how to keep your cool under pressure, and balance the task of carrying out a performance with the joy of sharing your experience.
Monday, November 9
Unlock the Keys to Solo Jazz Improvisation
7:30pm – 9:00pm
Being present within your experience and responding to music in real time is one of the great joys of dancing as a solo artist. Learn how to trust your body and engage with your instincts in this workshop.
Monday, November 16
Master Class Session
7:30pm – 9:00pm
Part of improving means targeting specific aspects of your dancing. What are your strong points? What are your weak points? How should you grow and from what sources do you seek inspiration. Get individual feedback on your performance on our last session of the year, and find the areas for you to improve.
Take a 3-Week Course in November!
November features a 3-week month of classes
While the temperatures are just starting to drop here in New York, the holidays are just around the corner. For the month of November, Syncopated City will be running 3 weeks of classes… rather than our four week series. You can take a 3 week series at our normal group rate.
Prices:
Drop in: $20
3-Week Class Series: $54
2-Class Series (6 classes): $100 ($8 discount)
3-Class Series (9 classes): $135 ($27 discount!)
For those looking to take multiple series, please save the purchase of those classes for your next in-person visit. One or our helpful registration staffers will assist you in purchasing your 2 or 3 class package in person.
ENROLL IN 2015 NOVEMBER CLASSES
And here's the more important news!
After November, we will be taking a break from classes for the rest of the year. That's right folks, no classes for the month of December. Given the busy travel schedules of our four teachers, we will be suspending classes from November 18th to the end of the year. In December we will be making announcements for upcoming classes in January. Stay tuned with us here at Syncopated City and at our facebook page.
~~~~
Shag & Lindy Workshop
DATE & TIME CHANGE
Monday, October 19th
Lindy & Shag Workshops
International Sensations Stephen Sayer and Chandrae Roetting
at West Park Presbyterian Church | 165 W 86th at Amsterdam, 5th fl
$25 for one 90-minute workshop or take them both (3 hrs) for $45
Stephen Sayer and Chandrae Roetting are dancers/instructors who specialize in LA/smooth style lindy and collegiate shag. While they have a love for all things that swing, their primary influences and inspirations come from the Los Angeles Jitterbugs of the 1940's and 1950's.
7:00pm – 8:30pm
Introduction to Collegiate Shag
Price: $25 ($45 for Both) Online | $35 ($60 for Both) at the Door
Level: Intermediate
This will be a fast paced class going over technique for double rhythm and long double rhythm shag. We will start off basic and progress to more advanced moves and combinations. Loads of Shag steps great for the social floor.
8:30pm – 10:00pm
Smooth Style Lindy Hop (now with REAL LA dancers!)
Price: $25 ($45 for Both) Online | $35 ($60 for Both) at the Door
Level: Intermediate
This will be a class about the classic style and moves that were done in Los Angeles and in the movies in the 1940's and 50's. It will cover the technique of the "Whip" and several other fun variations.
About Steve and Chanzie
Steve and Chanzie's partnership began in late 2010 and together they have taken First Place titles in several national swing competitions. In 2011 they won 1st place in the Lindy Hop pisions at the National Jitterbug Championships and US Open Swing Dance Championships. In 2012 they took 1st Place in the Lindy pisions at Camp Jitterbug and again at the US Open. In 2014 they regained their 1st place title at the National Jitterbug Championships and also took their LA Shag team to a 1st place victory in the team pision.
In addition to those titles, Steve is also the 2010, 2011, 2012 and 2014 National Collegiate Shag Champion. In 2012 Steve was inducted into the California Swing Dance Hall of Fame. Steve and Chanzie are based out of Los Angeles where they teach weekly in North Hollywood, but you can find them teaching and performing all over the United States, Europe, Canada and Australia. They are committed to improving and pushing the limits of their own dancing as well as those who take their classes, while keeping their regional style of swing alive


Swing performance by Syncopated City Dance Company at the Moondance on Pier 84 July 10,2011
---
Noted: I was thrilled the first time I watched the Syncopated City Dance Company preform in 2011 at Pier 84 in lower Manhattan. Over the years I have seen various performers from various companies showcase swing. Remember Swing Dance nights in the summer at Lincoln Center or the performance of Syncopated City Dance Company and Cats Paying Dues The last time I attended a performance before the pandemic hit NYC like a sledge hammer was an event that was part of the performing arts series at the Guggenheim called Works & Process. The acclaimed choreographer and Dance Magazine cover star Caleb Teicher, along with several Lindy Hop champions, brought the joy, fire, and fight of competitive and social swing dance to the Guggenheim stage. Almost nine months later as I sit at home working, I take breaks to watch on Youtube various swing dance videos. I am a graphic artist and help build websites in conjunction with SEO Zen NYC, who offers affordable seo in NYC for small and medium size businesses. I really enjoy working as a freelancer for Ben and his partner who is a Social Media Specialist. I am learning so much about how to create ads on Pinterest and Facebook and what is required to make a website SEO compliant.

Just before the pandemic hit NYC I helped my parents find someone to refresh their living room and den by reupholstering their upholstered furniture. Dumbo Reupholstery NYC had come recommended by my next door neighbor as the best reupholstery service. The lavish praise seemed a bit over the top, but I must admit that after seeing the job they did for my parents, I would have to agree. The addition of new fabrics added the finishing touch and voila, a fresh new living space. My parents were delighted. I shudder to imagine the mess my parents would have had to live with if the job were only partially done before NYC was shut down. Instead, as we all stay indoors most of the time, they at least have a great looking apartment to spend time in! Can't wait for NYC to open up again.

Well, it's time to take that break. Below is a video of the Syncopated City Dance Company at the Festival of Dance at the Ulster Performing Arts Center, 2012. Enjoy!!


Some of These Days
---
---
SyncopatedCityDanceSchool.com